I did these embroideries based on the book "Broder l'Afrique" that I told you about in here.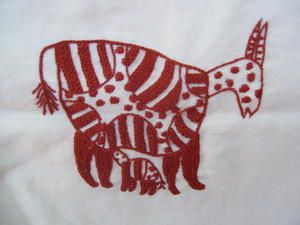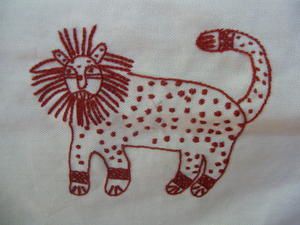 Colours and patterns of african fabrics fascinates me. I keep on doing many projects, skirts, tablecloths ... and of course I keep all of the scraps ! I'm using some of those scraps to do a wax patchwork wall hanging, in which these fantastic african animals could fit in. It goes likes this :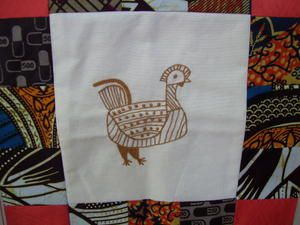 I'll show you the final results later...