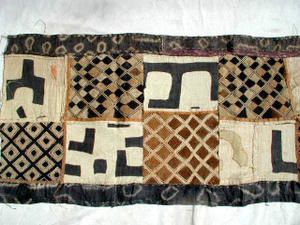 I found this kind of
Kuba
patchwork in an african art shop and I love it.
Does quilting comes from Africa ? Anyway, it's a fact that , in the USA, quilting has strong roots in african-american communities .
African-american quilts are very interesting because they tell a story , recalling memories of african-americans. I found some striking compositions in which each quilt is a visual narrative in cloth in here .
Take a look
.