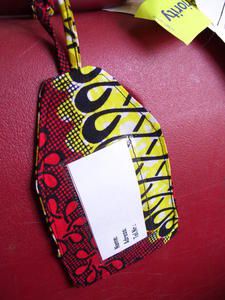 How to avoid grabbing the wrong luggage off the carousel ? With these tags I'll be able to spot easily my bags ! moreover, next week I'm travelling again ...
I have so many WIP's, yet I can't seem to stop doing these luggage tags. Possible Christmas gifts ...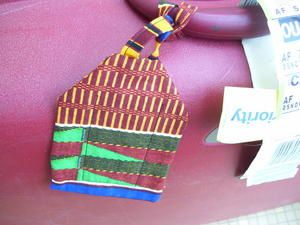 B. is cured of malaria. He's back to school . Thank you all for taking the time to come by and leaving a message or an e-mail !