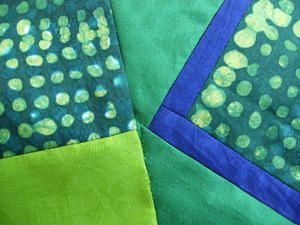 When I have to determine how to cut and rotate squares of various fabrics (and colours) to fit a quilt block and then how to fit the blocks together to form a quilt, I'm exploring many mathematical concepts. I love the connections between math and patchwork and between math and art !
This is a project I'm working on in
my patchwork group
meetings. I'm using african fabrics : bazin (also called guinea brocade) with solid colour together with hand decorated bazin.