Do you remember this
embroidery
I did from my 6 years old son's drawings ?
I finally managed to frame it in a patchwork wall-hanging. As you see, fabrics I'm using don't come from Africa, as I usually do. It was an american friend who brought this to me from her last trip home.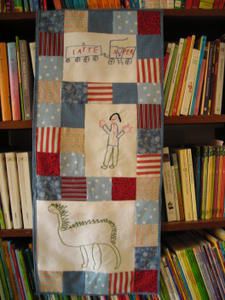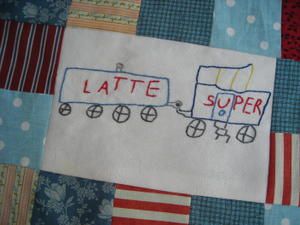 And children were playing with paper-patchwork, arranging and re-arranging paper blocks, thrilled with endless design combinations, just like I've been lately ...