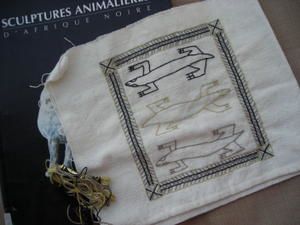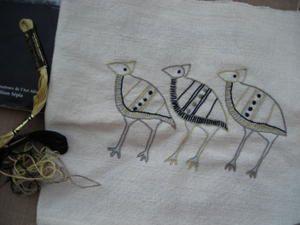 African art has such a big repertoire of images easily convertible into embroidery designs ! ...
The guinea gowls come directly from kourogho designs, as I told you in the previous post, and the crocodiles are inspired from stylized and naif african art .
These photos are quite dark because I took it in the late afternoon, but the colours I choosed are quite somber too ; between black and dark golden ...