Zippered pouch and other handicrafts ...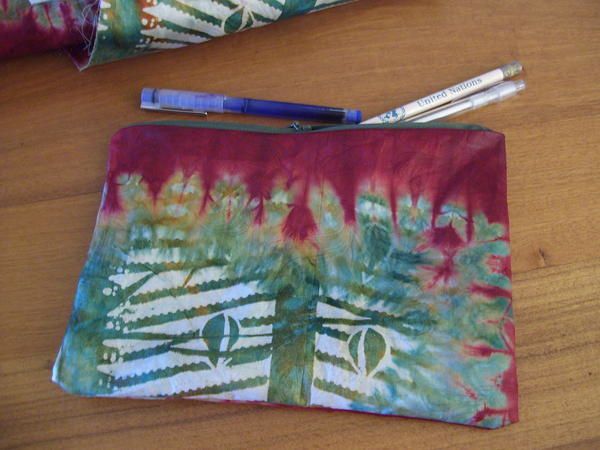 I did this zippered pouch in less than an hour (!) to give as a present to my canadian friend J. She loves african batik fabrics. That's what I'm using on it. We went exploring together some local batik manufactures some time ago and we bought some fabrics.
I found a great tutorial to learn how to sew this at AfricanKelli blog. You can check it out here. I just didn't the ribbon bracelet to be worn around the wrist as she did.
And you can see my candy pincushion, together with all the others that participated on the March/April pincushion challenge here.
Children with friends that came over , were working with fimo, doing colourful necklace pearls and selling it just like they see doing around the corner in this city.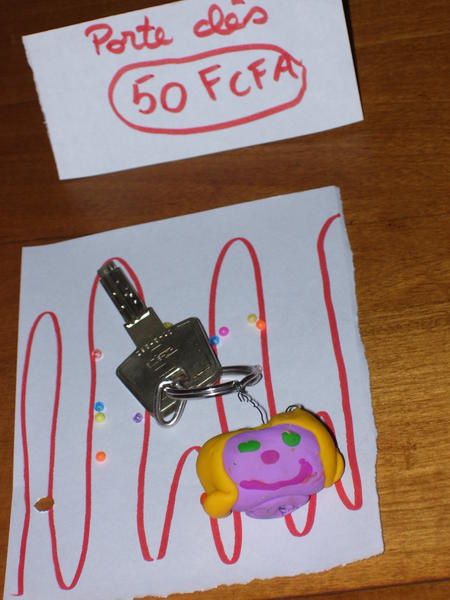 As you see at home we enjoy doing handicrafts ... One of the reasons I like being here is TIME. Africa gives me time to do everything that I could not do in Europe. Sometimes during the week I do even a siesta. Time to work and time to rest :