Cadeau pour une copine française ...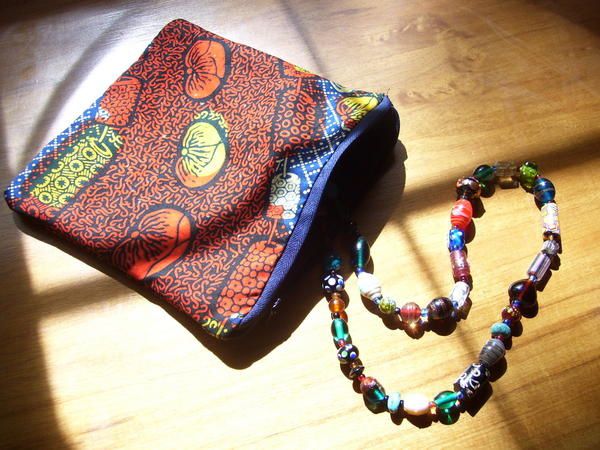 It's nice to do your own personalized gifts , specially when you don't have any shopping mall around ... So, here's another zippered pouch and a necklace made with african beads, mostly glass pearls. What do you think of it Bicho de Contas ?
C'est pour toi, C. ! This is for my french friend C.
Do you know that these kind of beads arrived in Africa, and specially in Ghana, many centuries ago and it was used as currency change for the slaves trade ? These glass beads arrived from Venice and were very appreciated here ! And today they do it in Africa mostly with recycled glass (bottles ). Check out this WONDERFUL site : it tells you all about beads of Africa, just like those I can find in the market down here.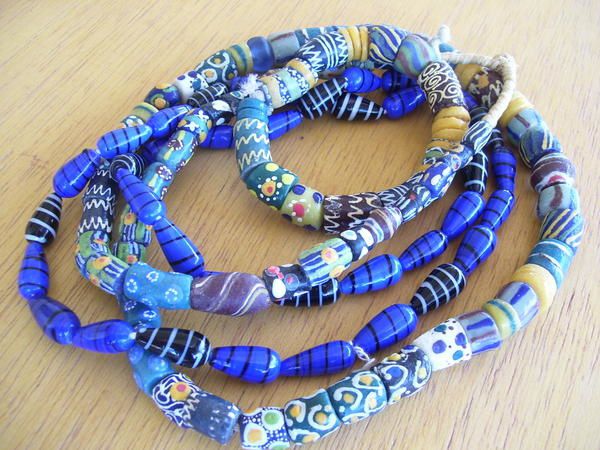 And these are mine !